Visit
Boardwalk Trail
Come walk where giants rest.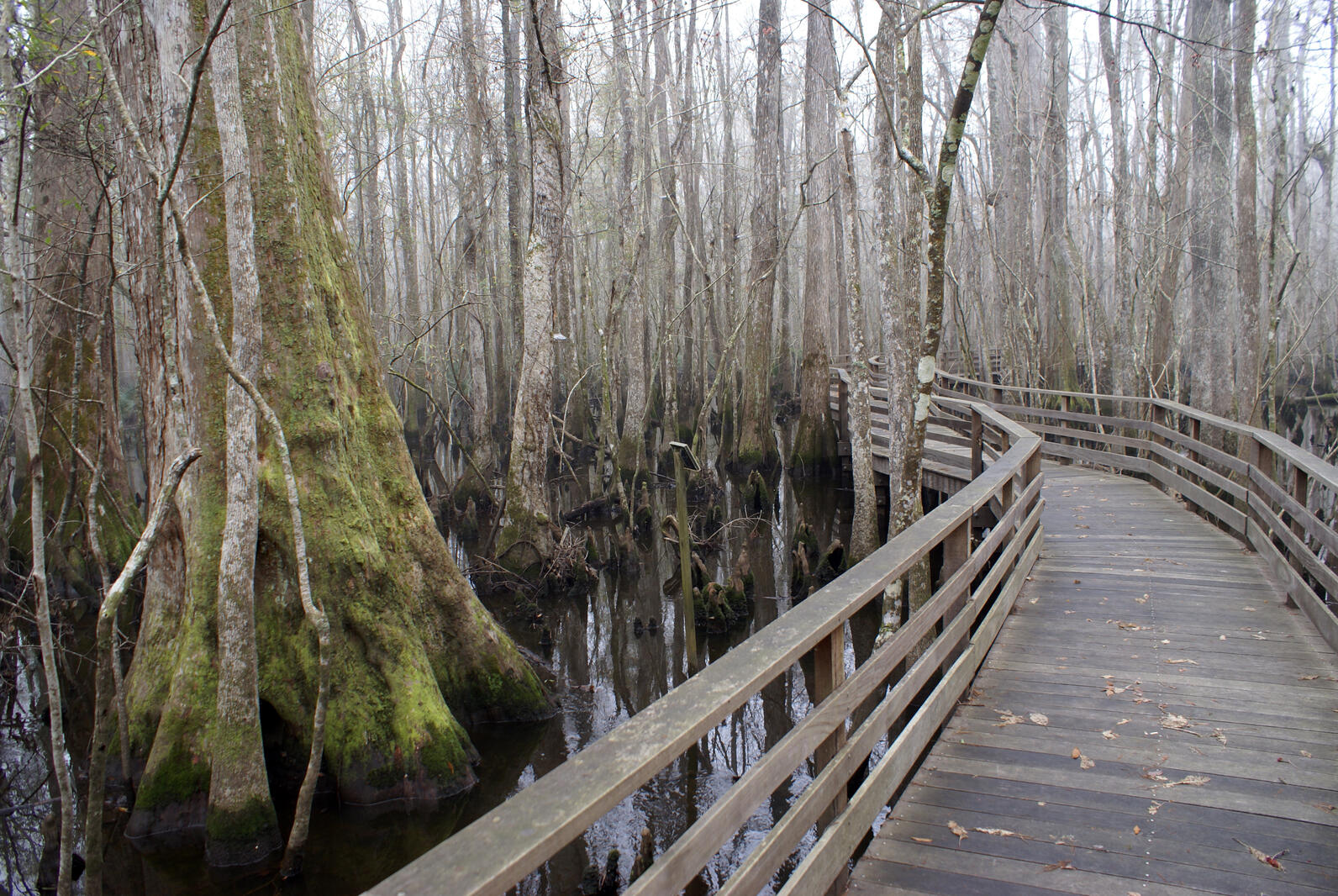 A 1.75-mile self-guiding boardwalk trail allows visitors the chance to safely venture deep into the heart of the swamp...to experience the peace and serenity that have characterized the area for centuries...to hear the sounds of bird and bug and breeze that have echoed through the trees for ages...to take a relaxing and informative walk back into time...to see a swamp the way nature intended them to be! The boardwalk provides the opportunity to stroll past the 1000-year-old trees and native wildlife that abounds in this pristine sanctuary that has been untouched for millenia. This boardwalk trail is ADA compliant, with rest areas and rain shelters along the way. Click here for a virtual tour!
Trail Guidelines:
The boardwalk is only open to the public during hours of operation, if the front gates are not open, it will be considered as trespassing
Please stay on the boardwalk at all times
Dispose of all trash properly
Supervise children at all times
To benefit all visitors, maintain respectful noise levels
The following are not permitted on the sanctuary:
Dogs, horses and other animals
Bicycles, ATVs and other vehicles
Drones
Smoking, vaping, alcohol or illegal substances
Hunting, firearms or other weapons of any type
Disturbing, feeding or handling wildlife
Scratching, cutting or damaging trees
Removing plants or digging into soil
Fires or burning for any reason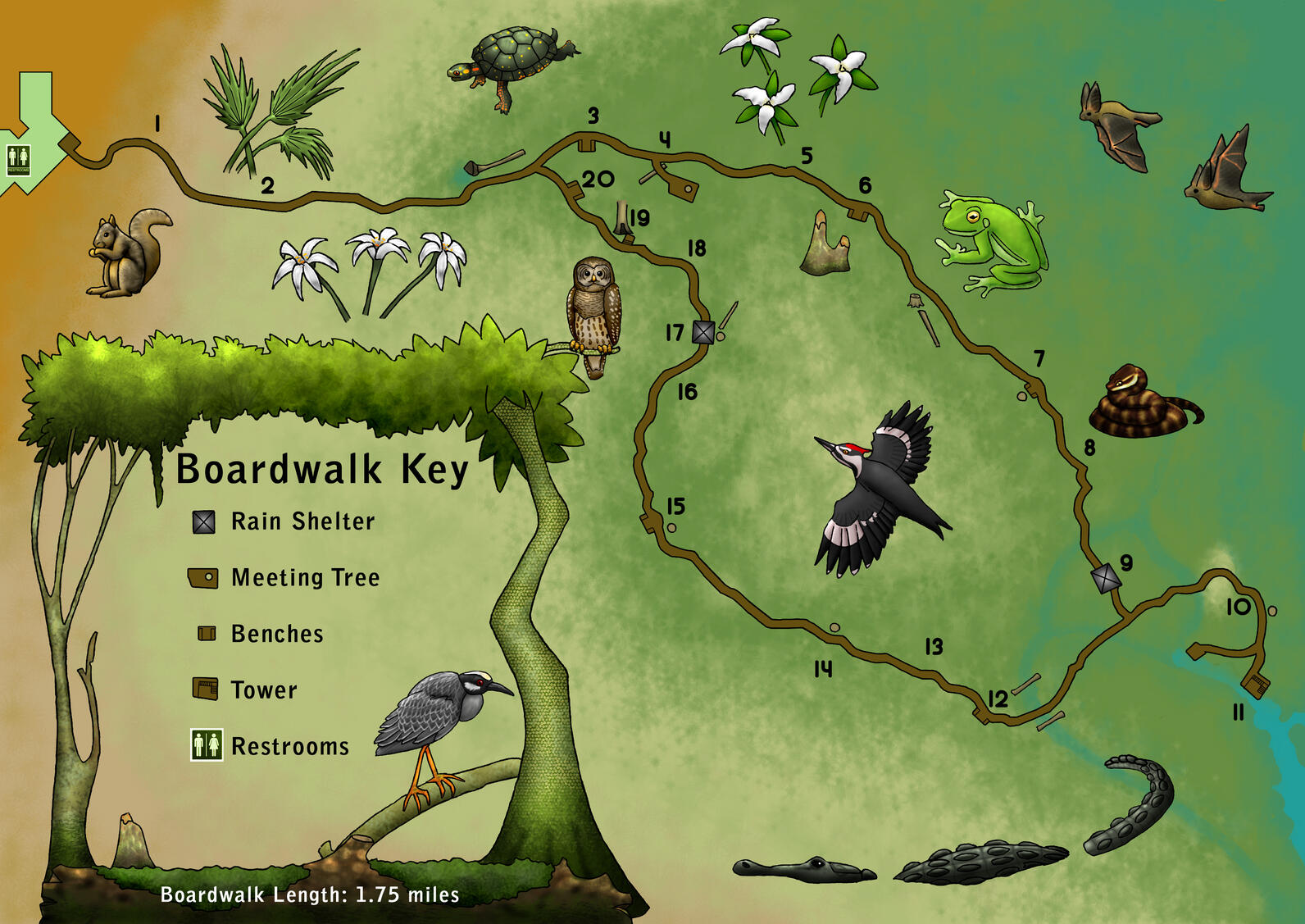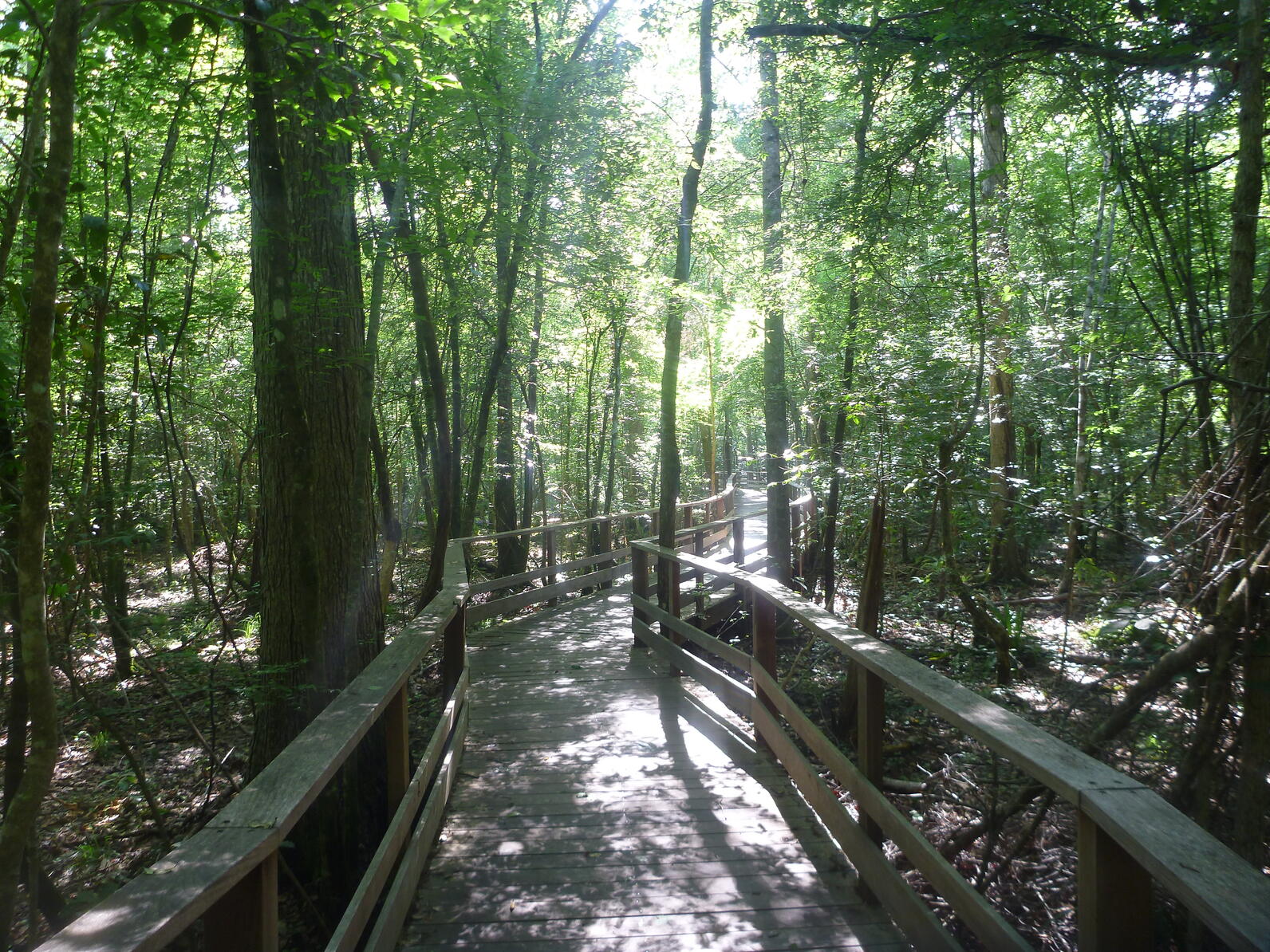 How you can help, right now
Beidler Membership
Click here to purchase a membership, which provides free admission for a year and other benefits.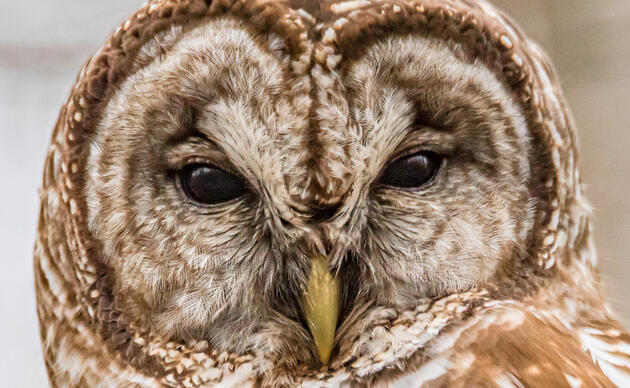 Donate to Beidler Forest
If you wish to support us, please consider donating. 100% of your donation goes back into Beidler Forest.