Matt Johnson
Beidler Forest Center Director
Matt is the Center Director at the Audubon Center & Sanctuary at Francis Beidler Forest. A native of South Carolina, he grew up in Columbia and attended Clemson University from 2003-2009, earning an undergraduate degree in Wildlife & Fisheries Biology, as well as a Masters in Biological Sciences. Matt started working for Audubon South Carolina in 2013 as the Education Manager at Beidler Forest, where he fell in love with the old-growth swamp, the cypress knees, Prothonotary Warblers and Brown Watersnakes! He became Center Director in 2019 and looks forward to carrying on the legacy of environmental education, research, and conservation at Beidler. Matt particularly enjoys leading programs, conducting bird research, and learning more about the cultural history of the land on which Beidler exists today.
Emily Davis
Beidler Forest Center Manager
As an artist, data enthusiast, traveler and passionate birder, Emily brings a rich and unique perspective to her role as center manager for the Audubon Center and Sanctuary at Francis Beidler Forest. With a B.A. in creative writing and fine arts from Kent State, her experiences have ranged from shadowing contemporary artists in New York City to having her own work auctioned off in support of warbler research and studies. Her background with groups such as the Avian Conservation Center, U.S. Army Corps of Engineers, and the U.S. Fish & Wildlife Service, combined with her drive for continued education, will serve her well in her role with Audubon.
Richard Covey
Naturalist
Richard has been leading guided walks and canoe trips at Beidler Forest beginning in 2009. He enjoys art, nature, and computers, and is a generalist in that regard, but during his time here he has designed and painted displays for the visitor center and boardwalk, worked on Audubon South Carolina's website, produced animations for projects, herded cats during summer camp, and helped many adults get over their fear of snakes. He has stayed on the property during one ice storm, one winter bomb cyclone, one thousand year flood, and three... four...? Hurricanes. One of his favorite programs to give are nightwalks, especially during firefly season.
Kristin Threet
Naturalist
Kristin was born in the Charleston area and grew up exploring the coastal habitats of the Lowcountry. She studied History and Environmental Science at the College of Charleston and started her naturalist career on Kiawah Island in 2014. Her true passion is collecting and analyzing NestWatch data, particularly for Eastern Bluebirds and Prothonotary Warblers. A true swamp queen, Kristin is happiest tromping through a flooded cypress forest in a pair of chest waders. She also enjoys traveling, birding, running, and creating art based on her love for the outdoors. After several years as an Education Coordinator at Old Santee Canal Park, she joined Beidler in the spring of 2022.
Mark Musselman
Land Manager
Mark is responsible for the nuts and bolts of overseeing Audubon's Beidler Forest Center & Sanctuary's 18,000 acres of land, including longleaf pine restoration. And if you're looking for a lost fighter jet, put Mark on it. A former Marine, teacher, and graduate of USC, Mark recently happened on the wreckage of an old military plane, then spent months tracking down its history.
Petey
Blue Jay Ambassador
Petey is our resident bird ambassador. He cannot be released into the wild because as a fledging he imprinted on humans. Here at Beidler Forest he helps us teach about birds on a more personal level. He loves attention, being around humans, and enjoys mimicking the calls of Red-shouldered Hawks, Carolina Wrens, microwaves, and much more. His favorite food are mealworms, his favorite dance is called "tippity toes" and his favorite thing to do is attack cameras.
Lucy
Greenish Rat Snake Ambassador
Lucy (she also goes by "Lucky") has been our resident rat snake since 2015. She is remarkable for her size and also for her curiousity, she often watches as people move around the center and takes interest when we are cleaning her enclosure. Like her predecessor Jake the Snake, Lucy is calm and quick to take a nap while being held, but she also enjoys climbing and has crawled up walls within the visitor center (under supervision, of course).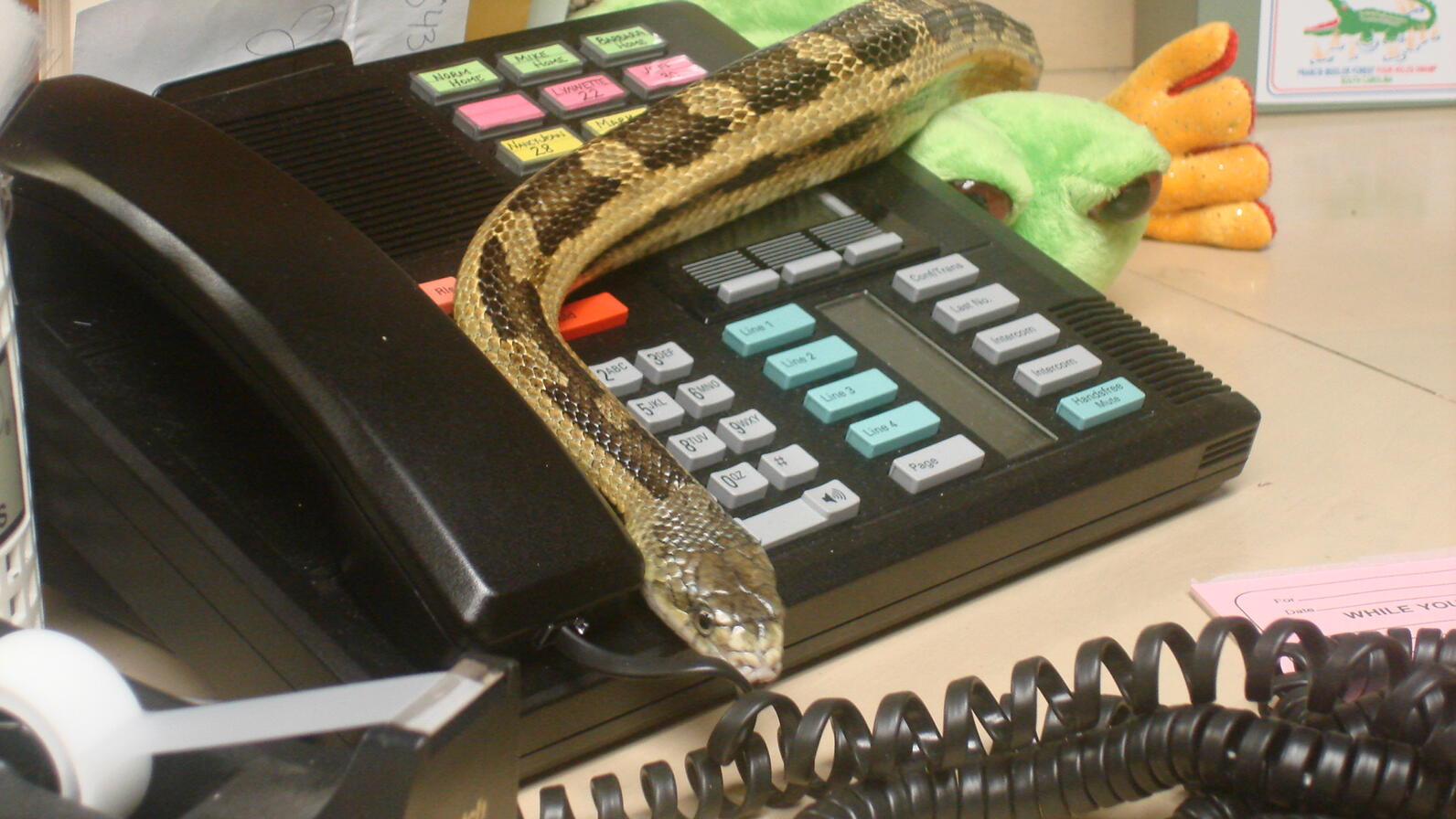 How you can help, right now
Beidler Membership
Click here to purchase a membership, which provides free admission for a year and other benefits.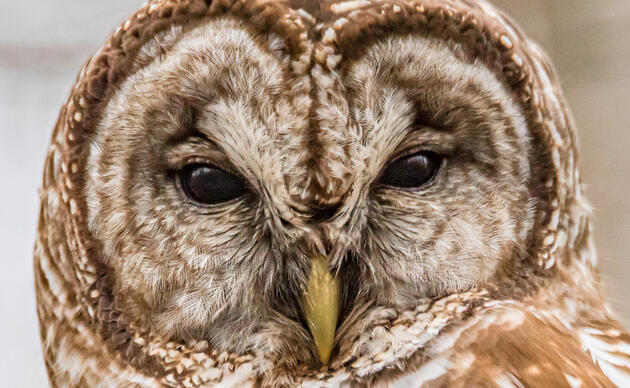 Donate to Beidler Forest
If you wish to support us, please consider donating. 100% of your donation goes back into Beidler Forest.