Below is a list of the most common trees found along our boardwalk and grassland trail.
Conifer Trees
Bald Cypress (Taxodium distichum)
Loblolly Pine (Pinus taeda)
Longleaf Pine (Pinus palustris)
Spruce Pine (Pinus galbra)
Red Cedar (Juniperis virginiana)
Flowering Trees
Swamp Cottonwood (Populus heterophylla)
Water Hickory (Carya alba)
Ironwood (Carpinus caroliniana)
Beech (Fagus grandifolia)
White Oak (Quercus alba)
Overcup Oak (Quercus lyrata)
Swamp Chestnut Oak (Quarcus michauxii)
Water Oak (Quercus nigra)
Laurel Oak (Quercus laurifolia)
Hackberry (Celtis laevigata)
Winged Elm (Ulmus alata)
American Elm (Ulmus americana)
Water Elm (Planera aquatica)
Red Mulberry (Morus rubra)
Tulip Poplar (Liriodendron tulipfera)
Sweet Bay (Mangolia virginiana)
Bull Bay (Magnolia grandiflora)
Red Bay (Persea borbonia)
Sweetgum (Liquidambar styraciflua)
Hawthorn (Crataegus marshalli)
Black Cherry (Prunus serotina)
Redbud (Cercis canadensis)
Water Locust (Gleditisia aquatica)
American Holly (Ilex opaca)
Red Maple (Acer rubrum)
Red Buckeye (Aesculus pavia)
Swamp Blackgum (Nyssa biflora)
Tupelo Gum (Nyssa aquatica)
Flowering Dogwood (Cornus florida)
Persimmon (Diospyros viriginiana)
Horse Sugar (Symplocos tintoria)
Water Ash (Fraxinus caroliniana)
Pumpkin Ash (Fraxinus profunda)
White Fringetree (Chionanthus virginicus)
Shrubs
River Cane (Arundinaria gigantea)
Dwarf Palmetto (Sabal minor)
Wax Myrtle (Morella cerifera)
Mistletoe (Phoradendron serotinum)
Virginia Willow (Itea virginica)
Witch Hazel (Hamamelis virginiana)
Blackberry (Rubus betulifolius)
Possum Haw (Ilex decidua)
Strawberry Bush (Euonymus americanus)
Hercules Club (Aralia spinosa)
Swamp Dogwood (Cornus stricta)
Hairy-leaved Dogwood (Cornus asperifolia)
Sweet Pepperbush (Clethra alnifolia)
Fetter-bush (Lyonia lucida)
Sparkleberry (Vaccinium arboretum)
Highbush Blueberry (Vaccinium corymbosum)
Swamp Azalea (Rhododendron canescens)
American Snowbell (Styrax americana)
Button Bush (Cephalanthus occidentalis)
Black Haw (Viburnum obvatum)
Elderberry (Viburnum dentatum)
Sea-myrtle (Baccharis halimifolia)
How you can help, right now
Beidler Membership
Click here to purchase a membership, which provides free admission for a year and other benefits.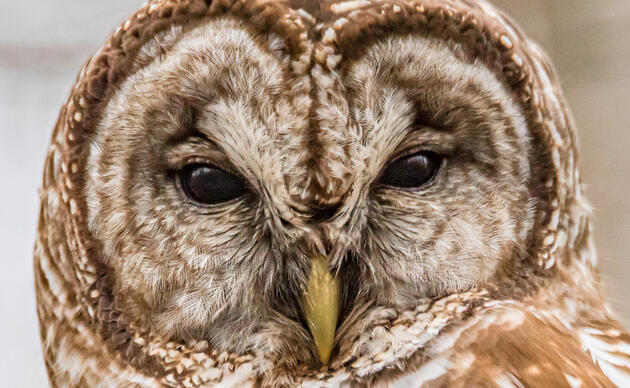 Donate to Beidler Forest
If you wish to support us, please consider donating. 100% of your donation goes back into Beidler Forest.