Would you like to bring a field trip to Beidler Forest? Here's all the information you need to know!
For starters, the best way to get our attention is to fill out our online school field trip form or send us an email at beidler@audubon.org. Please include contact information. Below is information like prices and what kind of facilities we have.
Scheduling
The sooner you can schedule the better, it gives us time to adjust our schedule for staffing. Here at Beidler we have Thursday set aside as a dedicated trip day allowing groups to have the swamp all to themselves, however we may be flexible on other days in the week so please ask if you aren't sure. Currently, Fridays through Sundays we are open to the public and likely unable to be able to provide for a group on those days.
Hours
Our hours are 9AM to 4PM. When using buses, keep in mind that it may take 30 minutes to an hour to get here depending on where you're leaving from.
Prices
Admission grants access to our 1.75 mile ADA-accessible boardwalk and use of our outdoor classroom and picnic tables. On average it takes guests about 1.5 hours to walk around the entire boardwalk. The below prices are for unguided trips only.
| | |
| --- | --- |
| Students | $7.00 each |
| Adults | $7.00 each |
Group Minimum
A minimum size of 12 participants is required, with a maximum limit of 110 (we can support larger groups dividing in half and coming on multiple days).
Outdoor Classroom
We have an enclosed outdoor sitting area for eating lunch, and for larger groups we also have two long rows of picnic tables that can easily fit 24+ kids each.
Bus Parking
We have 3 bus parking spots available on the furthest loop of our parking lot, past the outdoor classroom.
Gift Shop & Facilities
We would be remiss to not mention that we have a gift shop, however, we currently do not have food and drinks for sale. We do have a water fountain and fully furnished restrooms with handicap access.
Teacher Resources
We'll gradually add new and shiny resources when we get them, but for now check out this awesome Bird Migration Explorer developed by Audubon. Your students might like watching the birds' routes animated, and seeing which species fly directly over your area.
How you can help, right now
Beidler Membership
Click here to purchase a membership, which provides free admission for a year and other benefits.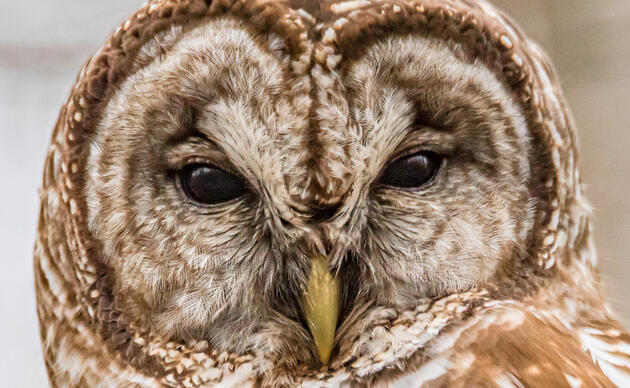 Donate to Beidler Forest
If you wish to support us, please consider donating. 100% of your donation goes back into Beidler Forest.