Below is a list of birds commonly seen at Beidler Forest in the spring. To download or print a detailed spring season bird list (file is a 8.5x14 pdf), please click here.
Blackbirds & Orioles
Baltimore Oriole
Bobolink
Brown-headed Cowbird
Common Grackle
Orchard Oriole
Red-winged Blackbird
Rusty Blackbird
Cardinals & Allies
Blue Grosbeak
Indigo Bunting
Northern Cardinal
Painted Bunting
Cormorants & Anhingas
Anhinga
Double-crested Cormorant
Cuckoos
Yellow-billed Cuckoo
Doves
Mourning Dove
Finches & Allies
American Goldfinch
House Finch
Flycatchers
Acadian Flycatcher
Eastern Kingbird
Eastern Phoebe
Great Crested Flycatcher
Grebes
Pied-billed Grebe
Herons & Ibises
Cattle Egret
Great Blue Heron
Great Egret
Green Heron
Little Blue Heron
White Ibis
Wood Stork
Yellow-crowned Night Heron
Hummingbirds
Ruby-throated Hummingbird
Jays & Crows
American Crow
Blue Jay
Fish Crow
Kingfishers
Belted Kingfisher
Mimics
Brown Thrasher
Gray Catbird
Northern Mockingbird
Nightjars & Swifts
Chimney Swift
Chuck Will's-widow
Nuthatches & Creepers
Brown Creeper
Brown-headed Nuthatch
White-breasted Nuthatch
Owls
Barred Owl
Eastern Screech Owl
Great Horned Owl
Plovers & Sandpipers
Killdeer
Raptors & Falcons
American Kestrel
Bald Eagle
Broad-winged Hawk
Cooper's Hawk
Mississippi Kite
Osprey
Red-shouldered Hawk
Red-tailed Hawk
Sharp-shinned Hawk
Swallow-tailed Kite
Shrike
Loggerhead Shrike
Sparrows
Chipping Sparrow
Eastern Towhee
Field Sparrow
Savannah Sparrow
Song Sparrow
Swamp Sparrow
White-throated Sparrow
Starlings
European Starling
Swallows
Barn Swallow
Northern Rough-winged Swallow
Purple Martin
Tree Swallow
Tanagers
Scarlet Tanager
Summer Tanager
Thrushes & Allies
American Robin
Blue-gray Gnatcatcher
Eastern Bluebird
Golden-crowned Kinglet
Gray-cheeked Thrush
Hermit Thrush
Ruby-crowned Kinglet
Swainson's Thrush
Veery
Wood Thrush
Titmice & Chickadees
Carolina Chickadee
Tufted Titmouse
Turkey & Quail
Northern Bobwhite
Wild Turkey
Vireos
Blue-headed Vireo
Red-eyed Vireo
White-eyed Vireo
Yellow-throated Vireo
Vultures
Black Vulture
Turkey Vulture
Warblers
American Redstart
Black & White Warbler
Blackpoll Warbler
Black-throated Blue Warbler
Black-throated Green Warbler
Chestnut-sided Warbler
Common Yellowthroat
Hooded Warbler
Kentucky Warbler
Louisiana Waterthrush
Northern Parula
Northern Waterthrush
Orange-crowned Warbler
Ovenbird
Palm Warbler
Pine Warbler
Prairie Warbler
Prothonotary Warbler
Swainson's Warbler
Worm-eating Warbler
Yellow Warbler
Yellow-breasted Chat
Yellow-throated Warbler
Waterfowl
Hooded Merganser
Mallard
Wood Duck
Waxwings
Cedar Waxwing
Woodpeckers
Downy Woodpecker
Hairy Woodpecker
Northern Flicker
Pileated Woodpecker
Red-bellied Woodpecker
Red-headed Woodpecker
Wrens
Carolina Wren
House Wren
Winter Wren
How you can help, right now
Beidler Membership
Click here to purchase a membership, which provides free admission for a year and other benefits.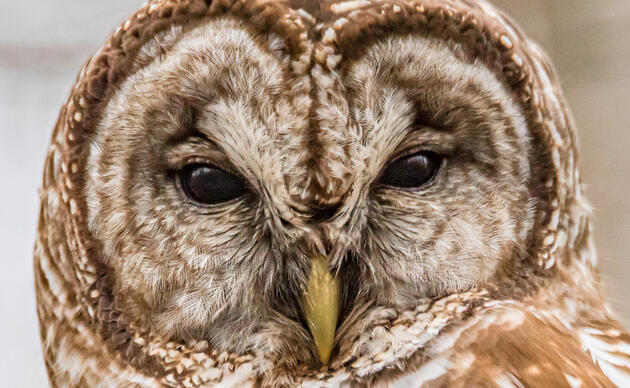 Donate to Beidler Forest
If you wish to support us, please consider donating. 100% of your donation goes back into Beidler Forest.