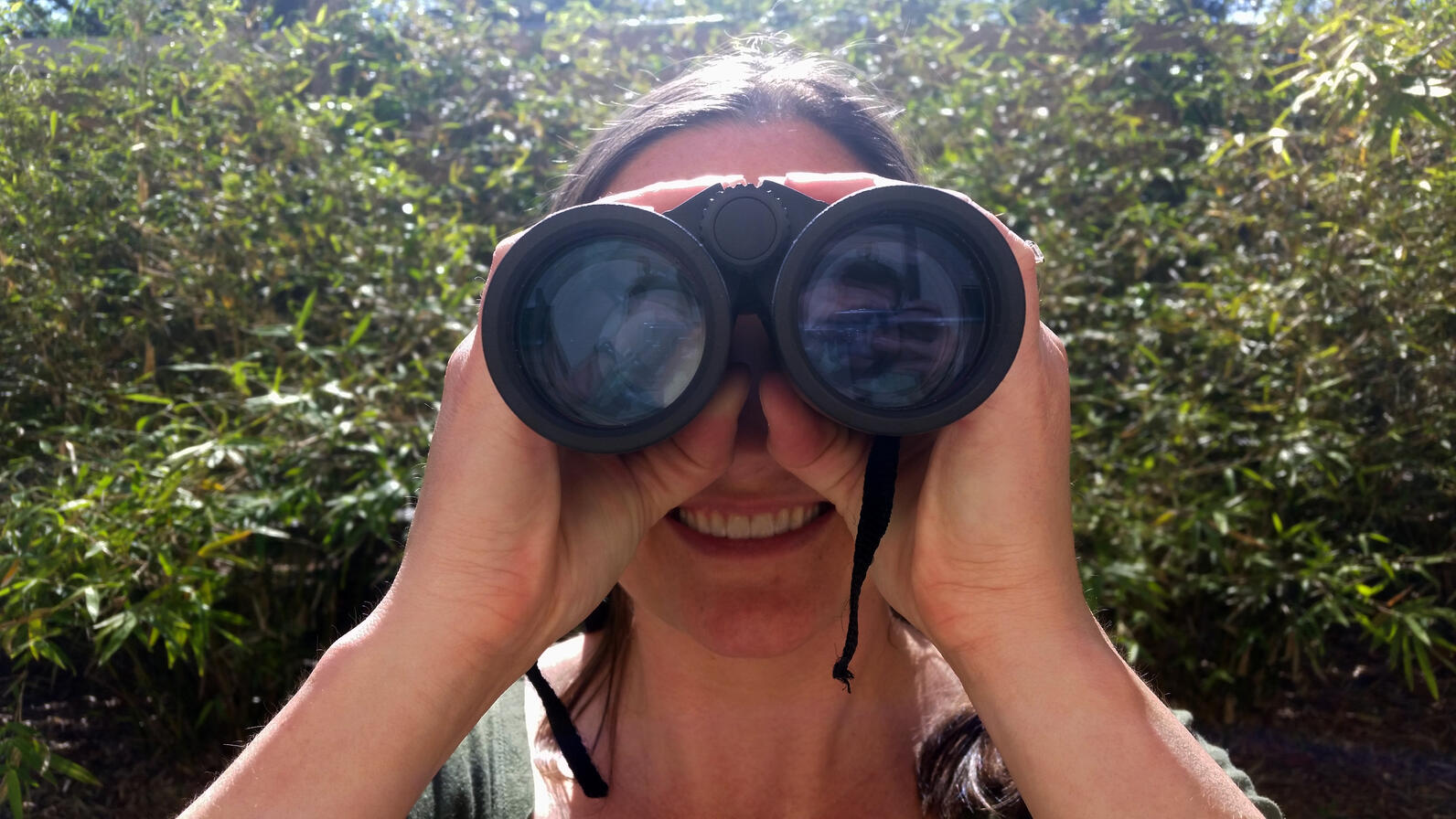 Please note we are not scheduling private groups at this time. Please revisit our website for updates. If you have any questions, please contact beidler@audubon.org.
One of the most intimate ways to experience Beidler Forest is to take a staff naturalist with you on the boardwalk. Our naturalists know the intricacies and tiny miracles of life that make the forest such a magical place.
Also, our naturalists can tailor their presentations to suit your group's interests. Whether you're an educator planning a field trip or a group of friends wanting to experience the forest on a deeper level, we'll do our best to address the topics of your choice.
Reserve in Advance
Please call in advance to schedule any private tour. We're here at 843-487-9988 from 9 a.m. to 5 p.m. Tuesday through Sunday. Educators, especially, should call long in advance. Our calendar fills up fast during the academic year.
Tour Cost
The cost of a private tour depends on the type of group (see below). No matter what type of group, you must be willing to pay for a minimum of 10 people. If you have fewer than 10 people, we'll still charge for 10.

| | | |
| --- | --- | --- |
| Adult Group (ages 13-64) | $12 per person | |
| Senior (age 65+) or College Group | $10 per person | |
| School Group, with Guided Activity | $7 per person | (classroom teachers free with student group) |
| School Group, without Guided Activity | $5 per person | (classroom teachers free with student group) |

Over the years we've developed some exciting guided activities and lesson plans for both elementary and high school students. They're all compliant with state standards.
Finally, note that we do lots of public tours as well. Come for a daytime birdwalk or for one of our regular night walks, which allow visitors to immerse themselves in the nocturnal sights and sounds of the forest.
How you can help, right now
Donate to Beidler Forest
If you wish to support us, please consider donating. 100% of your donation goes back into Beidler Forest.