Program
Nightwalk at Beidler Forest - Friday, November 19th
Friday, November 19, 2021
6:00pm - 8:30pm Eastern Harleyville, South Carolina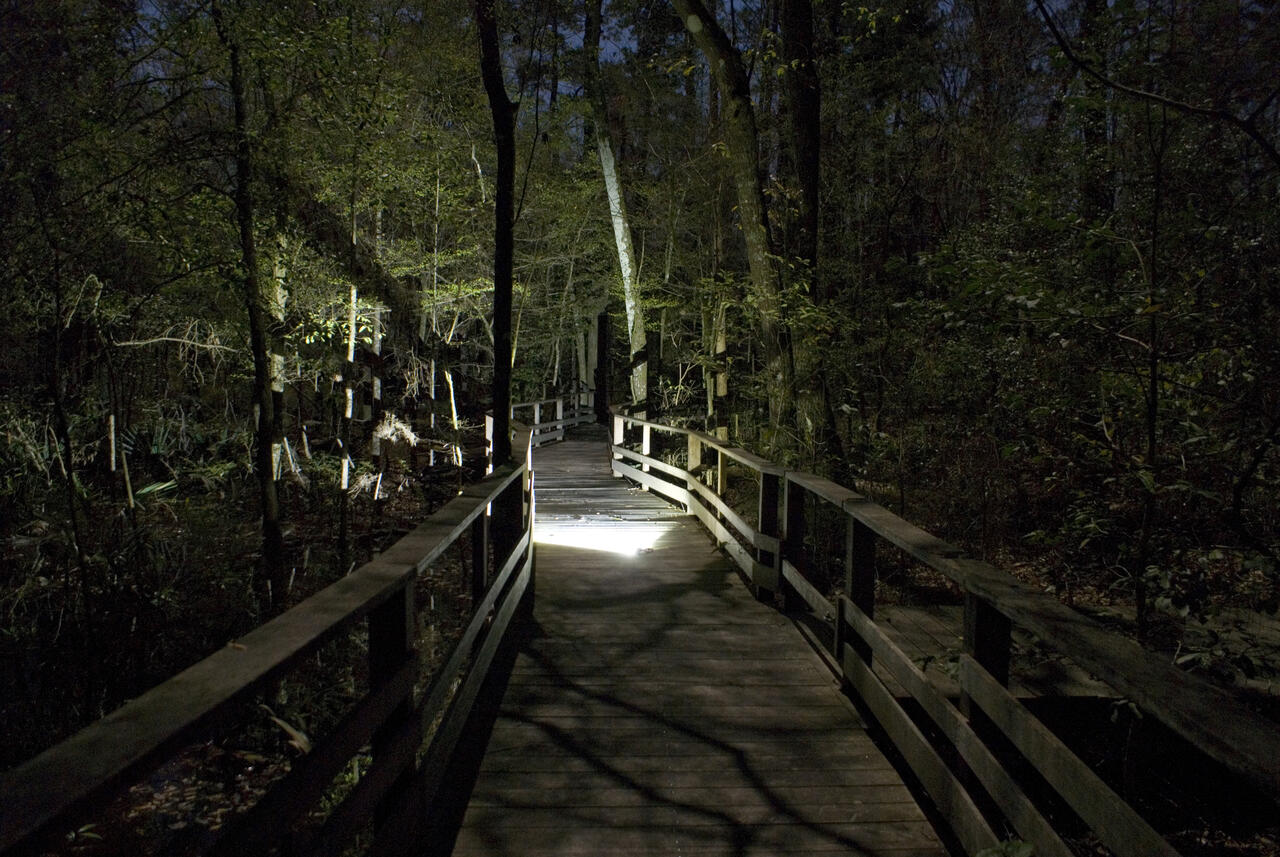 Location Details
Francis Beidler Forest
336 Sanctuary Rd, Harleyville, 29448
On select Saturdays throughout the year, the staff at Beidler Forest invites you to join them on a nighttime journey through the swamp. You will immerse yourself in the sensation of being a part of the nocturnal life of the swamp, while your guide answers any and all questions you may have. You will thrill to the sight of the ancient trees, flowing water and moving shadows bathed in the light of the moon. The sounds of the ancient swamp will delight you on your walk, the same as they have delighted all for centuries. Come join us and listen for the call of the Barred Owl and watch for the glint of alligator eyes....
You may bring a flashlight but we do ask you to not use them during the walk.
Registration is required ahead of time. To register for this event please click here.